Announcement
Hello PVZCCers (or whatever this site's demonym is), please allow me to use all the plants that I could use in a PVZ Mod. Comment if you allow me. Also, I'll put credits. :D
NOTE: It will only change the appearance but not the behavior. Costs, health, power, etc. will be
the same, only the appearance will change. :D
There's no release date yet. But I think it will release at the end of November or it can be my Xmas gift to
all of you.. I haven't done the zombies and not all the plants are finished.. '
Should we make this the Official PVZCC Game? Haha!
WHAT SHOULD I DO TO REPLACE PEAS SINCE THEIR ARE MANY KINDS OF PEASHOOTERS HAVING
DIFFERENT PEAS.. HOW? Thanks! :DDD
ATTN: Would it be ok if I release a version of the mod with plants not complete? Just asking. ;)
ATTN: Burn Pea for Snow Pea? :DD
Download link, last update. Will never be continued.
Download << For GoTY version only, make sure you make a backup of your main.pak either by:
renaming the original main.pak, or
renaming the original main.pak to "origmain.pak" << LAWL
Screenshots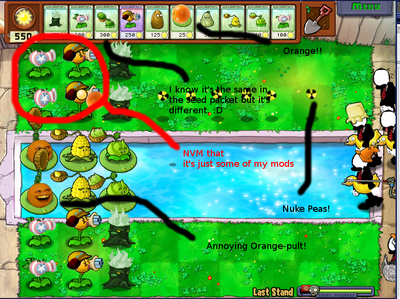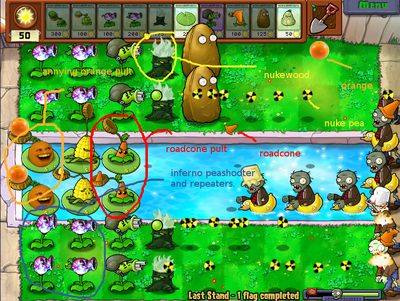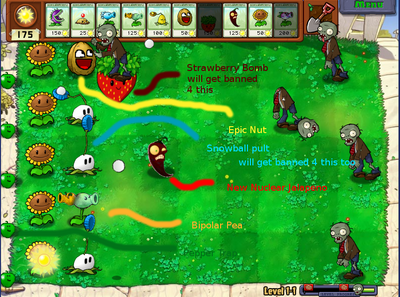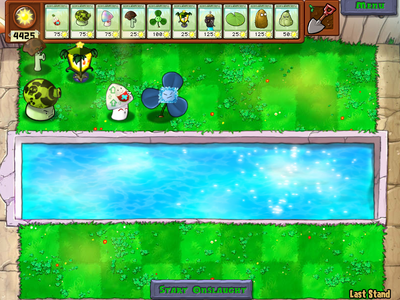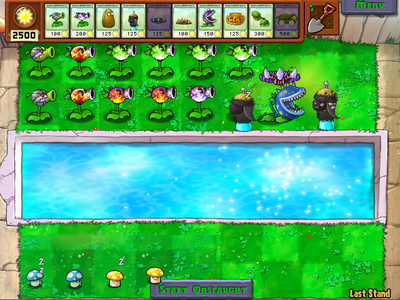 Community content is available under
CC-BY-SA
unless otherwise noted.