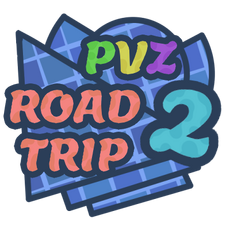 I am Sani :D
Howdy, <insert name here>, I'm WiLdCaRd2048, better known as Sani, and I do a bunch of different things here, from running Fresh Fighters, to running PvZ Road Trip 2, to working on a top-secret upcoming project, I'm everywhere! Ooooo spooky!
About Me
I'm a user on PvZCC, joining November 20, 2016 (when I was 13). I really like the Plants vs. Zombies series, and it's my passion to make fan-ideas for the main tower defense games. "Passion" is a strong word, but ya know it's kinda fun I guess. I do a lot of different things so there's a fairly good chance that I can help you with something you're attempting. If you do need my help for anything on the wiki, tell me on my message wall or message me on Discord (which is Sani#4666).
My Projects
Road Trip - Plants vs. Zombies: Road Trip is a fun tower defense game that functions similarly to Plants vs. Zombies 2, but also takes some inspiration and some features from others. It takes its visual appearance and a decent amount of gameplay from Plants vs. Zombies 2, but is also inspired by Plants vs. Zombies 3.

Road Trip 2 - Plants vs. Zombies: Road Trip 2 is a tower defense game released by the Road Trip Dev Team. This game is the sequel to the smashing success - Plants vs. Zombies: Road Trip. In this game, the zombies have once again invaded and captured Greensburg, and you must once more take it back and save the day!

Fresh Fighters - Fresh Fighters is a set of cards released in Plants vs. Zombies Heroes. The update introduces a total of 465 new cards (401 regular, 65 superpower), 16 new Heroes, and a new card type - Gadgets. Gadgets are similar to Environments, but they don't take up a lane, only one can be in play at a time, and they affect the whole board.

Canceled: Neighborville Reignited - Neighborville Reignited is a fun, fully fan-made, fantastic update for PvZ: BfN that aims to fix some of the game's larger issues that had plagued it since launch. It also adds a lot of additional fun content as well, including a huge balance overhaul, new characters, new Legendary Upgrades, an Ops rework, a batch of Weekly Event modes, tons of quality of life changes, and so much more! The goal is to stay true to the heart and soul of Battle for Neighborville while adding my own twist and making it less of an abject failure. This project is currently not supported.

Canceled: Hands-Down Applesauce Patch - Hands-Down Applesauce Patch is a cool update idea for PvZ: GW2 that tries to fix some of the balancing issues by making some of the oppressive characters weaker, fixing some partially-flawed character class designs, and making some of the bad characters better along with adding more abilities and stuff while I'm at it. This project is currently not supported.
Junk Drawer
General Avenue
Sandbox Town
Archive Street
Owned Games
Stats n' Stuff
Pyramid of Doom
LVL 146

Dead Man's Booty
LVL 2

Big Bad Butte
LVL 5

Terror from
Tomorrow
LVL 128

Arthur's Challenge
LVL 2

Tiki Torch-er
LVL 7

Icebound
Battleground
LVL 78

Temple of Bloom
LVL 176

Greatest Hits
LVL 26

La Brainsa Tarpits
LVL 19

Highway to the
Danger Room
LVL 2
| Yes | | |
| --- | --- | --- |
| Yes | | |
| --- | --- | --- |
| | | | | | |
| --- | --- | --- | --- | --- | --- |
| | | | | | |
| Ancient Egypt | Pirate Seas | Wild West | Frostbite Caves | Lost City | Far Future |
| | | | | |
| --- | --- | --- | --- | --- |
| | | | | |
| Dark Ages | Neon Mixtape Tour | Jurassic Marsh | Big Wave Beach | Modern Day |
| | |
| --- | --- |
| | This user's Peashooter is a grand master 1. |
| | |
| --- | --- |
| | This user's Chomper is a grand master 4. |
| | |
| --- | --- |
| | This user's Kernel Corn is a grand master 3. |
| | |
| --- | --- |
| | This user's Night Cap is a master. |
| | |
| --- | --- |
| | This user's Snapdragon is a grand master 1. |
| | |
| --- | --- |
| | This user's Cactus is a master. |
| | |
| --- | --- |
| | This user's Citron is a grand master 4. |
| | |
| --- | --- |
| | This user's Acorn is a grand master 1. |
| | |
| --- | --- |
| | This user's Sunflower is a grand master 2. |
| | |
| --- | --- |
| | This user's Rose is a grand master 5. |
| | |
| --- | --- |
| | This user's Wildflower is a master. |
| | |
| --- | --- |
| | This user's Foot Soldier is a grand master 2. |
| | |
| --- | --- |
| | This user's Imp is a master. |
| | |
| --- | --- |
| | This user's Super Brainz is a grand master 2. |
| | |
| --- | --- |
| | This user's 80s Action Hero is a master. |
| | |
| --- | --- |
| | This user's Electric Slide is a grand master 3. |
| | |
| --- | --- |
| | This user's Captain Deadbeard is a grand master 5. |
| | |
| --- | --- |
| | This user's All-Star is a master. |
| | |
| --- | --- |
| | This user's Space Cadet is a master. |
| | |
| --- | --- |
| | This user's Scientist is a grand master 3. |
| | |
| --- | --- |
| | This user's Engineer is a super elite. |
| | |
| --- | --- |
| | This user's Wizard is a grand master 5. |
| | |
| --- | --- |
| | This user's TV Head is a grand master 1. |