About me
Welcome to my userpage <insert name here>, I am Fun Animator. I first joined this Wiki in February 28th, 2020, but I've actually made quite a bunch of stuff. I've played 3 PvZ games: Plants vs. Zombies, Plants vs. Zombies 2, and Plants vs. Zombies Heroes. If you have any doubt or recommendation to make about my creations, don't hesitate on leaving a message on my wall, I will answer you with respect and in a short time!
Here is some more info about me:
I'm 15 years old

My favorite color is green

I suck at drawing

I love PvZH, PvZ 1 and PvZ2.

My head bursts with ideas related to this games.

I speak both english and spanish (The latter being my main language)

I love math (Nerd)

I'm a Nintendo fan, owning a Wii, Wii U, and Nintendo Switch, while I have also played some NES, SNES, DS, Game Boy and Game Boy Advance games.

I L O V E Mario games. I've played Super Mario Bros., Mario 3, Mario World, Mario Kart DS, Mario Kart Wii, Mario Kart 7, Mario Kart 8, Mario Kart Tour, NSMB, NSMBW, NSMBU, Superstar Saga, Thousand Year Door, Mario Party 9, Mario Party 10, Super Mario Party, Mario Maker and Mario Maker 2. Granted I didn't finish some of them.

I have worked on other PvZ games from certain users.

I am very gay
My Creations!
I have made a lot of pages and articles in this wiki, see them here.
Sandbox!
Wanna look at some stubby creations? Then this is your page.
Extra archives

Other stuff


Latest News!
In this part of my profile, I show you the upcoming things for my creations! Here are some of the upcoming updates:
Behind the scene enhancements are being developed for Plants vs. Zombies: Build Your Lawn! and Plants vs. Zombies: Magical Travel.
Here is the gallery of all my creations. I'm quite proud of them as I'm not a good artist.
Here are the templates I've made myself. Thank you, AwesomeDude4713 for teaching me how to make them.

Can only be used by me:
The creator of this article is Fun Animator. Do not edit this unless you have his permission!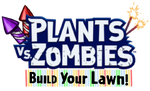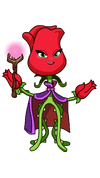 Free-use:
This article is currently being tested and requires balancing! Please leave a comment telling your recommendations.
The creator of this article is inactive. Do not expect future edits on this page.
This article contains inappropriate or uneeded content. Owner, please remove that uneeded content.
This user grants Marketplace staff full access to editing their userpage for purposes relating to Badges and Badge management. As Marketplace staff, we reserve the right to remove any Marketplace Badges from your userpage and/or revoke any resources from your Marketplace account if foul play is involved.
This user was an Employeet for Marketplace, and they are thanked for their help. They made running Marketplace a lot easier all the way to the end.
This user has a balance of 250 stars!

Despite Acidic Citrus loving water, he is actually a landlubber . Honesty lights up his face whenever he discusses the days he caught fishes underwater during his childhood. Yet, together with his current body shape and adorable lifebuoy, that is quite unconvincing.
"Everyone always asks me if we've met before." says Repeater. "Everyone always asks me if we've met before. Wait, did I just say that?"
"Uh oh! Looks like its stabby stabby time :)." ah a classic.
You might not know it looking at her, but Ghost Pepper didn't always wear that white sheet everywhere she went. She first put it on as a lark for a Halloween party one year. Everyone else had these elaborate costumes, and she thought that it would be funny to dress like a plain ol' ghost. But she fell in love with that costume. It spoke to her. She'd found her calling.
A vibrant badge carrying a faint memory of the eighties, and this very nice shade of lime!



Be careful, the floor is lava! These guys take it a little too serious. Walk at your own risk, zombies!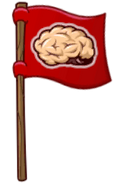 On the fifth of September in the year 2015, the final wave of the Battle of Modern Day was approaching. The lawn smelled of zombies, plants, and portals that somehow had a smell. Oncoming zombies faced a barrage of melons, peas, and powerful Plant Food attacks, but they still pushed onward, determined by the thought of brains. No later than the moment the last zombie's head pop off did the zombies have their last hurrah. They charged the lawn with portals, Bucketheads, Coneheads, and a Flag Zombie proud to lead the charge. That Flag Zombie planted his flag in the ground in the wake of a storm of melons, and charged into battle, knowing he won't be coming back, but glad to know he would have contributed in helping Zomboss get the homeowner's brains. And then, the melons came down. Today, that flag still stands as a symbol of honor and bravery for zombiekind, and a memory of that fateful day. Let live, and let die.




Hello there! Let us introduce ourselves. We are the mighty Grave Buster, the hungry Blockbuster, the frosty Cool Bean and the all-seeing Spyris. We are the Grave busters!


You have broken English and do not follow the manual of style. Owner, please improve your grammar before the zombies eat what little brains you have!
Having studied Quantum Spatial Mechanics in Clown College, Pea Pod has been amusing families of all ages.
Past job experience includes: Shooing away creepy fog.
Autonomous Katapulting Ejectomatic Emitter
is actively looking for a different acronym for
A.K.E.E., because let's face it, "Katapulting"
is just not working.
An amount of buckets this large only asks a question - how much armor does one variety of zombie possibly need?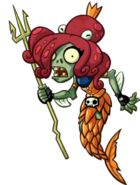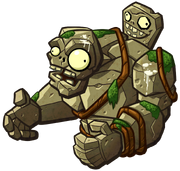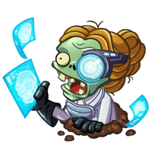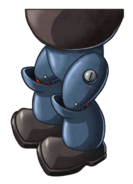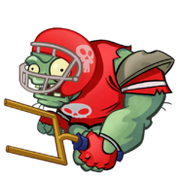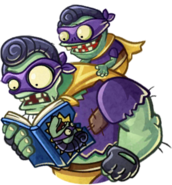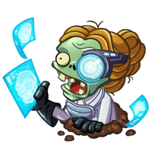 Start by playing a Headstone Carver on turn 1. On turn 2, it is ESSENTIAL that you play a Gargologist. This means that on turn 3, you can play a Surprise Gargantuar! Then on turn 4, you can play a Cursed Gargolith to start making your Gargs all hide in Gravestones! Then on turn 5 you can play a Wannabe Hero to make your opponent immediately concede!
Nobody cares about bronze, silver, gold, diamond, or emerald, it's all about Sanium, which is so cool that it doesn't exist.
Nobody cares about bronze, silver, or gold, it's all about diamond.
Nobody cares about bronze, silver, gold, or diamond, it's all about emerald.
Do you know bananas are actually a berry? They don't actually grow on trees, so they can be considered a berry! They have all the characteristics of a berry. Seeds on the inside, it's a fruit, and they aren't grown on trees! Wait, does that mean a tomato is a berry too?
This user has won the Go Nuts competition! They get the legendary gold nut. This nut is one creative one, and loves rolling around. Specifically on zombies
This user had the most popular page during the Go Nuts competition! They get the legendary Mirror. If you ever look down at life, thinking that everything is going wrong, think the oppsite way, the mirror way!
"Who's a good vegetable? You are! Yes, you are! Yes, I'm talking to you, you good vegetable! Yes, you! You little good little cute little vegetable! You're such a good, good vegetable! Yes, you! Yes, you little cute vegetable! Your the cutest little cute little vegetable I've ever seen! Yes you are! Did I mention that you're also a good vegetable?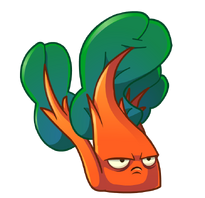 You might remember Chard Guard from his days in the WWF (that's World Wrestling Foliage). When he was in the ring - boy-oh-boy - he was something to behold! His moves! His style! His attitude! The crowd loved him. He was quite the star for a while there. Sure, those days are behind him. But if you watch carefully, when Chard Guard is fighting zombies, you'll see him use the wrestling move he made famous. The ol' Knock 'Em Dead maneuver - it gets 'em every time.
Here are all of the people on the wiki I consider my friends :D
yes
{{{Zombotar's Name}}} The {{{Word to Describe Your Zombotar}}}
{{{Your Username}}}'s Zombotar
Ani's Zombotar Wardrobe
Skins
Skeleton, Frankentuar, Food Fighter, Pilgrim, Gingerbread, Winter
Hats
Pumpkin, Hero, Skull (Blue, Green, Purple), Chemist, Immorticia, Frankentuar, Sub, Chef, Cream (Green, Blue and Purple), Fruit, Mime, Turkey, Reindeercap, Christmas, Snowman, Gingerbread, Jolly, Trophy
Accessories
Visor, Hero, Candies (Purple-Yellow, Blue-Green, Yellow-Pink), Chemist, Bat, Donuts, Potatoes, Delish (Default, Green, Blue and Purple), Ornaments, Cookie
Facial Hair
Lizard Tounge (Blue, green and red), Bone Beard, Tentacles, Mixed Berries (Berry, pink, blue and purple), Chef, Apron, Mime, Turkey, Mistletoe, Christmas, Lights, Gingerbread, Gifts
Shoes
Spider, Fear Bringers (Yellow, Green, Purple, Red), Taco, Breakfast, Ice, Shoes
Items
Candy, Hero, Ghost, Bride of Frankentuar, Chemist, Candy Tower (Default, cool, reverse and warm), Frankentuar, Utensils, Chef, Tofu, Cornucopia, Mime, Turkey (Default and Plant), Candy Cane, Christmas, Feastivus Tree