Info
Submerge-mint is a Power Mint Plant. It summons Penny-worth in 1 column if the tile isn't occupied by any existing plant and pushing the zombies away from the water stream.
Submerge-mint Family plant includes:

 (Free-Edit Section) Make sure it has a link when you want to put your plant here
Like other Power Mints, Submerge-mint cannot be imitated or affected by other mints. She remains on the lawn for 10 seconds at level 1.
Submerge-mint can be purchased from the store with 100 mints when she is available.
Origins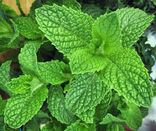 Submerge-mint's name is a portmanteau of "mint" and "submergement," the act of drowning, plunge, sink, or dive or cause to plunge, sink, or dive below the surface of water, etc.
Almanac entry
Submerge-mint

Submerge-mint streams the zombies away from the lawn and provide a temporary boost to all Submerge-mint Family plants on the lawn.

"My worst experience in life?" said Submerge-mint. "Oh, drowning in the kid's pool"
Upgrades
Level Upgrades
Note that Submerge-mint's recharge is 30 seconds shorter during the Improve-mint event.
Level
Seed Packets
Upgrades
Sun Cost
Recharge
Duration
Toughness
Water Stream Duration
1
0
0
85 seconds
10 seconds
100000 dps
10 seconds
2
100
80 seconds
11 seconds
12 seconds
3
150
80 seconds
12 seconds
13 seconds
4
200
75 seconds
13 seconds
14 seconds
5
300
75 seconds
14 seconds
15 seconds
6
400
75 seconds
15 seconds
16 seconds
7
500
70 seconds
16 seconds
17 seconds
8
600
70 seconds
17 seconds
18 seconds
9
800
70 seconds
18 seconds
19 seconds
10
1,000
60 seconds
19 seconds
20 seconds
Strategies
 (Free-Edit Section)When using Submerge-mint its best to stall horde of zombies pushing them back from where they came from.
Tangle Kelp can be useful when boosted since it tangles them one more time.
Lily Pad and Water Cabbage toughness wil be raise up once more.
Seashooter will have an additional 120 DPS.
Cattail will have an additional 180 DPS.
Waternut will leave 2 coconuts for zombies to slip on.
Water Grass pushes the zombies about 8 tiles, causing the zombie to deal 2 DPS then sleeps 5 seconds.
Waterfall Lily will have an additional duration.
Puzzleblast will automatically reload
Coral-Cannon Will get higher toughness
Sea Grass gains an additional 3000 toughness.
Rice gains 170 dps and chills for much longer.
Flag Iris gains 3 nds extra damage, making him more powerful=
Fan-Drawings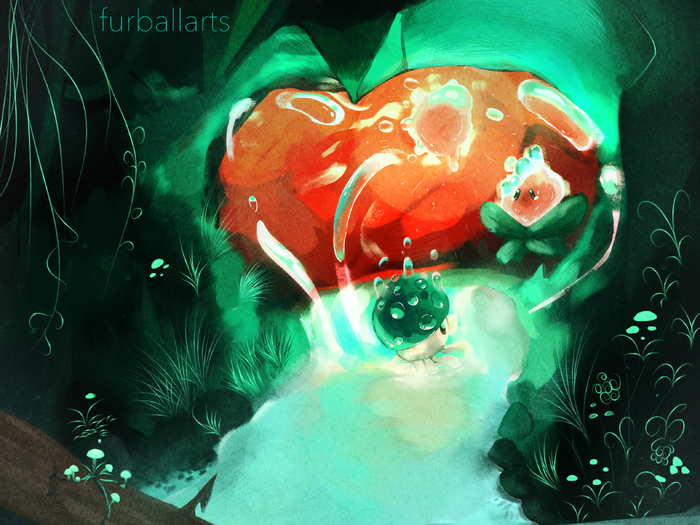 Image
Trivia
This was made because of a request and kinda like it so I made a Submerge-mint plant

Originally Submerge-mint's name would be Water Mint despite that it's lacking play on words

Was Redesigned December 14, 2019, Due to boredom and nostalgia. 

Submerge-mint was controversial in some cases due to some people use this as a fake leak, hoaxes spread a lot.
| | |
| --- | --- |
| My Precious Child | |
| Plants | |
| Zombies | Zombiedusa |
| Hoax Fallacy Plants | |
| Areas | |
| Games | |
Community content is available under
CC-BY-SA
unless otherwise noted.